By Dr. Geoffrey E. Leber, MD – Follow me on Google+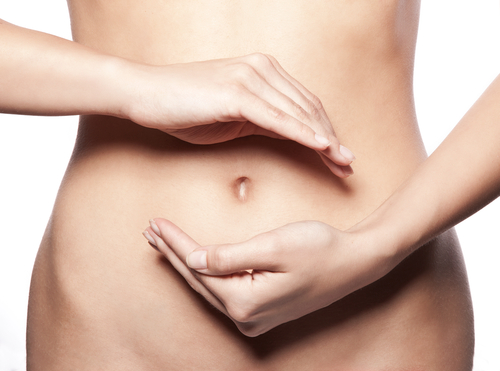 Stretch marks are one of the top reasons women explore their options in cosmetic procedures today. Those unsightly red, blue and white marks can interfere with bathing suit season and make women feel self-conscious about their appearance overall. While a tummy tuck is not designed specifically for stretch marks, it can significantly reduce their appearance in some areas of the abdomen.
What are Stretch Marks?
Stretch marks are those telltale post-pregnancy lines that commonly appear on the buttocks, thighs and abdomen. They often first appear in shades of red, purple or brown, gradually fading to a silver or white color over time. Most stretch marks can be linked to these four circumstances:
Pregnancy
Substantial weight gain
Use of some types of medication
Appearance of some chronic conditions
Why they appear is usually not as troublesome to women as how to get rid of them. While there are no "cures" that completely eliminate stretch marks, there are effective ways to minimize their appearance.
Benefits of a Tummy Tuck
A tummy tuck, or abdominoplasty, is a procedure used to tighten abdominal muscles and remove excess fat and skin. Tummy tucks will also eliminate most stretch marks that appear between the belly button and pubic bone. This is done by removing areas of excess skin where the stretch marks or located, and by stretching remaining skin to minimize the appearance of stretch marks that are left.
A tummy tuck is a surgical procedure typically performed by Dr. Geoffrey Leber under general anesthesia. A hip-to-hip incision is used, which is usually hidden behind a bikini bottom or other clothing after the procedure. Recovery from a tummy tuck typically takes one to three weeks. Because it is a relatively major procedure, it is not typically recommended for stretch marks alone. However, patients who want to eliminate excess skin and tighten the stretched abdominal wall that occurs after massive weight loss or pregnancy, a tummy tuck can improve abdominal contour as well as remove any scars or stretch marks that may exist below the belly button.
A tummy tuck will not eliminate stretch marks located above the belly button. However, Dr. Geoffrey Leber offers additional cosmetic procedures, including photofacial and Active FX laser treatments, that reduce the appearance of stretch marks left behind. Often, a combination of treatments is recommended to achieve the best possible results for the patients.