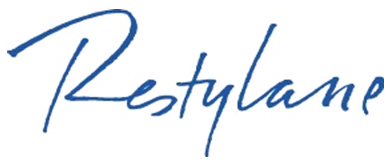 Restylane® is a hyaluronic acid-based dermal filler that works underneath the skin's surface, supporting the underlying structure of the dermis. Restylane® effectively smoothes nasolabial folds and marionette lines, as well as fine lines that appear around the eyes and mouth. This treatment can also be used to restore volume to lips and cheeks. Restylane® results may last four to six months before touch-ups are needed.
Injectables have become a popular anti-aging option for busy patients who don't want to take the time for surgical procedures. In just a few minutes, these treatments can effectively erase fine lines and wrinkles that make you look older than you feel. Some injectable treatments offered by plastic surgeon Geoffrey Leber, MD can even enhance facial contours, from defining cheeks to rounding out the jawline.
What is Treatment with Restylane® Like?
We perform injectable treatments in the office at our Scottsdale Skin and Laser Center. Treatment usually takes only a few minutes to complete and many patients complete their Restylane® session during their lunch hour. Anesthesia is not necessary prior to the injections. There is also no downtime required, so patients can return to work and daily activities as soon as their procedure is completed.
What are My Restylane® Treatment Options?
Restylane® Lyft
Restylane® Lyft can be an excellent treatment to restore lost volume in the mid-face and improve a flat or sunken facial appearance. As the skin becomes more lax over time, it is not uncommon to see youthful facial fullness diminish with decreased collagen levels. Restylane® Lyft is designed to restore the contours around the cheeks for natural-looking additions of volume in the face, as well as the backs of the hands.
Restylane® Silk
Used for lip augmentation, the Restylane® Silk formulation includes smaller hyaluronic acid particles than other dermal fillers to achieve a smoother, softer aesthetic in the lips that can appear natural. This filler can be injected to enhance the lip shape, improve the look of thinning lips, and/or diminish vertical lip lines around the mouth.
Restylane®
The original Restylane® filler can be utilized to generally smooth wrinkles and facial folds, as well as enhance the lips of patients who are over 21. Many patients use Restylane® to correct fine lines and creases around the nose and mouth for a smoother, rejuvenated aesthetic. When used for lip augmentation, the hyaluronic acid-based filler can achieve more fullness and definition in thin or aging lips.
Restylane® Refyne
As one of the more recent additions to the Restylane® product line, the Refyne formulation is designed to improve the look of moderate nasolabial folds and marionette lines. Due to decreased collagen production and skin elasticity as you age, these facial folds can gradually become more apparent with time. Restylane® Refyne is developed with state-of-the-art XpresHAn Technology™, which can smooth these smile lines while preserving your natural facial expression for subtle, yet noticeable, enhancement.
Restylane® Defyne
Similar to the Refyne filler, the Defyne application of Restylane® is intended to smooth nasolabial folds and marionette lines that frame the nose and mouth. However, Restylane® Defyne can target deeper or more pronounced expression lines when compared to other dermal fillers for effective and noticeable wrinkle reduction. Also formulated with XpresHAn Technology™, Restylane® Defyne is designed to help support your facial movements when you frown, smile, or laugh for natural-looking rejuvenation.