Geoffrey E. Leber, M.D. FACS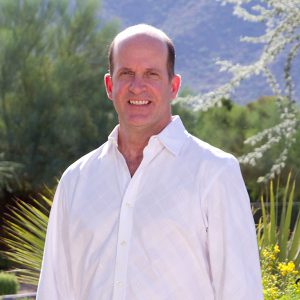 Recognized among Phoenix plastic surgeons, Dr. Geoffrey Leber provides natural-looking facial and body enhancements with minimal scarring, discomfort and recovery time. Backed by his expertise on the latest techniques and procedures which he acquired from Beverly Hills (the plastic surgery mecca), Dr. Leber helps you reach your aesthetic goals and realize your dreams comfortably and safely.

Learn More About Dr. Leber
Ashleigh Busse – Patient Coordinator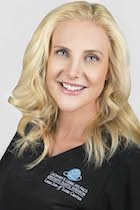 Ashleigh has worked in the medical field since 2006. She joined our team in 2013 and we could not have been happier. From your first consultation to your post-operative care, Ashleigh will be with you every step of the way. Her friendly and warm attitude make her an office favorite.
Ashleigh's mission is to provide the highest level of care for our patients.
Stephanie Willis – Medical Aesthetician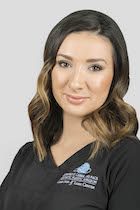 Stephanie Willis has worked within the medical aesthetics field since 2003 and is certified in facial and laser resurfacing. She offers a wealth of insightful knowledge when it comes to changing a client's skin and is equipped to helping you reach your skincare goals. Her passion for the field of aesthetics and scrupulous nature is always evident in her work. So much so, that many of her clients travel from out-of –state to see her for their skincare treatments. Stephanie's philosophy about skincare is simple: help treat the problem areas while maintaining the positive and plan for the future so your skin looks youthful and as flawless as possible. An appointment with Stephanie will always be full of smiles and you will have the satisfaction of knowing that you are in skillful hands.
Angelica Chavez – Nurse Injector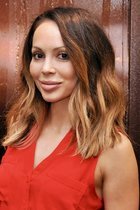 Angelica Chavez has been a Registered Nurse for over 6 years. The majority of which has been spent in the field of aesthetics. She is a certified nurse injector who also teaches other medical professionals throughout the country in the art and safety of administering injectables.
After moving from Texas, Angelica grew up in Phoenix and attended Shadow Mountain High School. After high school, she joined the United States Navy, where she served our country for four honorable years. While in the military, Angelica discovered her true passion of caring for others.After serving in bedside nursing, as well as aesthetic care nursing, she knew she had a true passion for medicine and decided to pursue her Master's degree and become a nurse practitioner.
She is very passionate about what she does and feels very blessed to be able to help people while also increasing their confidence. Angelica always encourages a healthy lifestyle for her patients which includes exercising and healthy eating. She not only wants her patients to look good, but to feel great and live with confidence.
In addition to administering all brands of injectable products, Angelica will also be able to perform microneedling treatments, PRP injections, PRP Hair Restoration, Photofacials and Laser Skin Resurfacing.