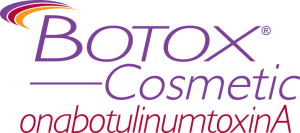 BOTOX® Cosmetic is one of the oldest and best known anti-aging injectables available today. The BOTOX® Cosmetic formulation effectively relaxes facial muscles that lead to the formation of wrinkles. It is typically recommended by our plastic surgeon—Dr. Geoffrey Leber—for dynamic wrinkles that appear with specific movements of the face. BOTOX® injections usually last around four months before touch-up treatments are needed.
How does it work?
We perform injectable treatments on-site. No anesthesia is required prior to the injections, and treatment only takes a few minutes to complete. There is no downtime required, so patients are allowed to return to work and daily activities as soon as the procedure is completed.
Injectable treatments continue to be one of the most popular cosmetic treatments today, due to their low cost and convenience.