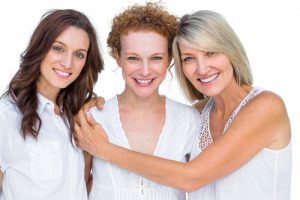 There are a number of ways to achieve a more youthful look today, which can make it confusing to know which treatment will fit your specific needs best. In the case of smoothing out fine lines, deeper facial creases and even skin hollowing, both dermal fillers and fat grafting may do the trick. But which procedure will give you the best possible results?
About Dermal Fillers
Hyaluronic acid-based dermal fillers are a popular choice for restoring volume to the underlying structure of the skin, smoothing the complexion from the inside out. These procedures are minimally-invasive with little discomfort and no downtime afterwards. Results may last as long as 12 months with some formulas before a touch-up treatment is needed.
Pros of Dermal Fillers:
Non-surgical procedure requires no downtime afterward
Works well on fine lines and nasolabial folds
Cons of Dermal Fillers:
May be more costly, since price is based on number of syringes used
When injected too superficially, may create blue discoloration on skin (tindel effect)
Results are temporary and touch-up treatments will be required to maintain results
About Fat Grafting
Fat grafting is an innovative procedure that effectively removes excess fat tissue from one area of the body and uses it to add needed volume in another. Fat removal is done via liposuction, which is a surgical procedure that uses a narrow cannula to break up fat cells and gently suction them from the body. Fat is then purified and delivered by injection to another area. Fat grafting is a permanent way to add volume to nearly any area of the body, including the face, buttocks and breasts.
Pros of Fat Grafting:
More effective for volume restoration in larger areas
No risk of tindel effect with superficial injections
Charges for procedure not based on number of syringes used
Fat cells that survive grafting remain permanently
Effective for adding subtle volume to area around eyes and cheeks
Stem cells in fat graft may improve overall look of skin
Cons of Fat Grafting:
Surgical procedure requires small amount of downtime for some patients
Procedure takes longer to complete
Not as effective for fine lines
The choice of a cosmetic procedure is a highly personal one that should be made between a patient and her surgeon. To learn more about these anti-aging procedures, contact Dr. Geoffrey Leber's team in Paradise Valley, AZ at 480-945-5522 to schedule your private consultation with Dr. Leber.