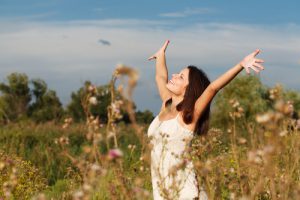 Brachioplasty has become one of the fastest-growing cosmetic procedures performed today, with more than 15,000 women who underwent an arm lift in 2012, an increasing more than 4000% since 2000. This procedure addresses sagging skin on the lower part of the upper arm, which is often referred to as "bat wings." Bat wings may appear as a normal part of the aging process, but is more frequently seen in individuals who have lost a great deal of weight in a relatively short period of time. Brachioplasty, also known as an arm lift, removes excess skin in the area, leaving a leaner, more tones appearance to the upper arm.
About Brachioplasty
Brachioplasty is a surgical procedure that creates a smoother, firmer upper arm by tightening the underlying structure of the arm and removes excess skin and fat from the area. The procedure involves an incision stretching from just above the elbow to the armpit. The traditional brachioplasty results in a scar in the inner arm near the bicipital grove.  This incision may be visible with a patients arms at their sides or outstretched.  Dr. Geoffrey Leber, Scottsdale plastic surgeon, places the incision at the most inferior position of the arm, making the the incision more inconspicuous making the scare as invisible as possible.
Brachioplasty is most often performed under general anesthesia. The procedure usually include liposuction, if isolated pockets of fat need to be removed from the area. Once fat is removed, underlying tissue is reshaped and tightened. Skin is then re-draped and excess skin removed for a smoother contour to the upper arm.
Recovery and Results of Brachioplasty
Most patients return home the same day as their brachioplasty procedure. Pain is minimal and pain medication is given for the first few days to ensure comfort during the early part of the recovery process. Recovery is generally brief compared to other plastic surgery procedures with most patients returning to work and regular activities within one week.
Results of brachioplasty can be seen right away, with continued improvement as the area heals and swelling and bruising subside. The effects of brachioplasty are considered permanent, although some additional sagging can occur in the future due to aging, additional weight loss or gravity. Touch-up procedures may be less invasive than the original surgery.
Dr. Geoffrey Leber is considered an expert in brachioplasty procedures in the Phoenix/Scottsdale area. He has performed numerous brachioplasties and microbrachioplasties – a procedure that uses a smaller incision to get similar results. To learn more about an arm lift, or other cosmetic procedures performed by Dr. Leber, please visit his web site at www.DrLeber.com  or contact his office at 480-945-5522. We will be happy to answer your questions or schedule your personal consultation with Dr. Leber today.