By Dr. Geoffrey E. Leber, MD – Follow me on Google+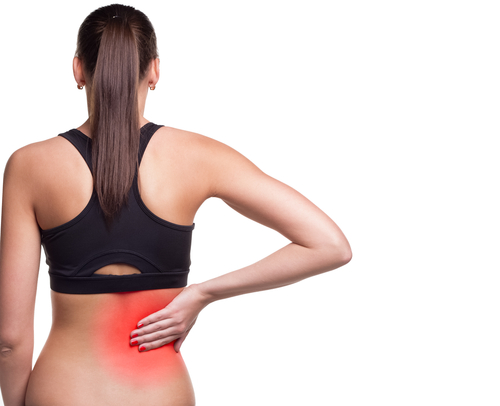 For women with less cleavage than they would like, those who have been over-endowed appear to be the lucky ones. However, women with very large breasts know firsthand that their cup size often leads to more pain than pleasure. Large breasts can take their toll on the muscles of the back and neck, leading to persistent pain and discomfort. Some women with this issue turn to breast reduction surgery for relief.
The Pain of Large Breasts
Large breasts can contribute to a number of potential health problems, including:
Back, neck and shoulder pain
Poor posture
Skeletal deformities
Sleeping problems
Skin grooves from bra straps
Skin rashes beneath the breast
Some women may turn to medication, chiropractic care or other forms of treatment for addressing their discomfort. Breast reduction surgery provides a permanent solution for many of these health issues for women who are good candidates for the procedure.
Candidates for Breast Reduction Surgery
In addition to suffering from the list of health issues above, candidates for breast reduction surgery may have one or more of the following:
Breasts that are not in proportion with the rest of the body size or shape
Breasts that are noticeably uneven in size
Large, heavy breasts with nipples that point downward
Unhappiness or self-consciousness about breast size
Restriction on physical activity due to breast size
If you are concerned with one or more of these issues, contact Dr. Geoffrey Leber's office to learn more about whether breast reduction surgery might be the right choice for you.
About Breast Reduction Surgery
Patients with very large and pendulous breasts often have very flat upper poles.  Dr. Leber utilizes a special technique which he developed called the "Dermal Wing Breast Reduction".  The technique allows Dr. Leber to reposition the remaining breast tissue higher on the chest wall and support it in place with a "Dermal Wing".  This allows for a smaller breast with markedly improved upper pole cleavage.  The dermal wing acts similar to an internal bra, supporting the breast internally which helps to reduce the chance of a bottomed out breast appearance over time.  If there is sufficient tissue an autoaugmentation is accomplished, with the use of your own tissue to simulate the effect of a breast implant.  By reducing and bringing the remaining tissue closer to your center of gravity, the symptoms relating to large breasts can be eliminated while providing a shapelier breast with improved cleavage.
Breast reduction surgery is performed at Dr. Geoffrey Leber's surgical suite in Paradise Valley. The procedure typically takes anywhere from two to four hours to complete and is usually done under general anesthesia. Patients may go home the same day, although some remain overnight for observation. Recovery time from breast reduction surgery usually takes anywhere from one to two weeks.
For more information on your options in breast reduction surgery, contact Dr. Geoffrey Leber's office today.