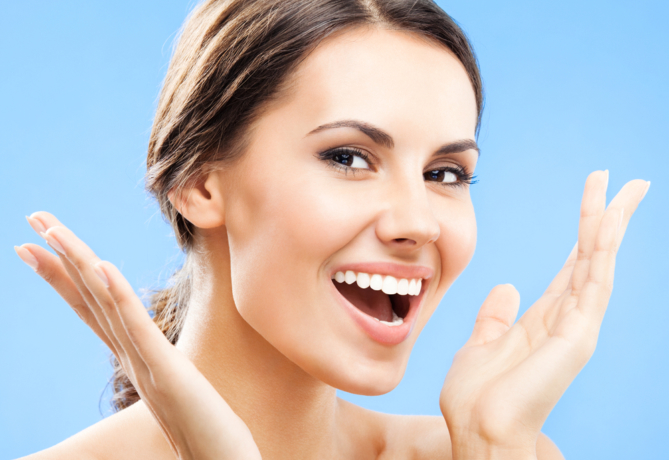 The photofacial is a revolutionary treatment that can refresh the skin and treat a host of concerns with little discomfort or downtime. At Leber Skin & Laser Center, we offer the gold standard in photofacial treatments, offering our Phoenix area patients another excellent option in non-surgical skin rejuvenation.
What is a Photofacial?
A Photofacial, also known as IPL, uses broad-spectrum light to penetrate the
surface of the skin without damaging the outer dermis or surrounding tissue. The light energy works into the underlying dermal layers, targeting pigmented areas and visible vessels to eliminate these imperfections from view. At the same time, the light energy stimulates the body's own collagen production, reducing the appearance of fine lines and creating a healthy glow to the complexion.
Treatment Options
A photofacial addresses the following skin concerns:
Pigment (brown spots) caused by age or sun exposure
Fine lines and facial wrinkles
Shallow scarring, such as acne scars
Freckling caused by sun exposure
Visible vessels, known as thread veins or telangiectasia
At the same time, the stimulation of collagen production can refresh and rejuvenate dull, tired skin, giving the complexion a renewed vibrancy and more youthful appearance.
About the Procedure
A photofacial is performed at Leber Skin & Laser Center by one of our highly trained and laser certified medical aestheticians. A topical numbing cream is available for the patient if needed. A handheld applicator is run across the surface of the treatment area, which may include: face, neck, chest, arms, hands or legs, emitting the light energy into the underlying dermal layers. Some patients will feel a mild sting as the light therapy penetrates, similar to a rubber band snapping against the skin. Most treatments take 30-60 minutes to complete.
Recovery and Results
After your treatment, you will be able to return to your regular activities right away. The skin may be slightly red and tender. Pigment may initially appear darker before flaking away. These side effects usually subside within a few days after the procedure. It is important to protect your treated skin from direct sun exposure for at least seven days to prevent complications during the healing process.
You will likely begin to see results from your photofacial right after treatment, but those results will continue to improve in the days and weeks following your procedure. Patients typically need a series of treatments to achieve full results. Most of our patients will undergo 3-5 treatment sessions, spaced around three weeks apart, to achieve their aesthetic goals.
The Gold Standard
Dr. Geoffrey Leber's medical aestheticians use the Lumenis M-22 device for their photofacial treatments, which is considered the gold standard in light therapy treatments today. This device features two applicators for small and large treatment areas, integrated cooling and faster treatment speed. The multi-platform system offers versatility in treating a variety of skin concerns and conditions with a single device.
If your skin isn't looking as vibrant as it used to, or if brown spots and other imperfections are dulling your appearance, the photofacial may be the right treatment for you. To learn more about this procedure, contact Leber Skin & Laser Center at 480-945-5522.