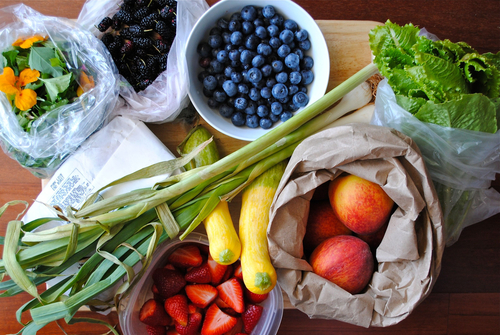 Eating right Arizona style is always an option with plenty of high quality eateries in or near Paradise Valley. Dr. Geoffrey Leber and his staff have a number of spots they like to visit, and encourage visitors to their plastic surgery office to check them out as well. Whether you are in Paradise Valley for a consultation with Dr. Leber or to indulge in one of his many plastic surgery services, there are a number of restaurants in the area that offer a wide range of healthy fare.
Tryst Café
Located in Phoenix, the Tryst Café offers a decidedly urban flair that is comfortable and inviting. The eatery focuses on bringing as many local, organic ingredients to their menu as possible, even down to their selection of wine and spirits. The restaurant offers menus for breakfast, lunch and dinner, as well as happy hour and dessert selections. Check out their current "Around the World" menu with a different country featured each month.
GrabbaGreen
GrabbaGreen is leading the charge to provide nutritious fast food to health-conscious Arizonans on the go. This establishment was started in a single location in 2013 and has already begun franchising this year. The menu features a wide assortment of fresh juices, smoothies and elixirs, as well as pastas, salads and snacks. Their breakfast menu, touting a variety of quinoa cakes and collard wraps, is a particular favorite of locals.
Green
Green is a dream come to life for chef and restaurateur Damon Brasch, and now is a favorite eatery for locals and visitors alike. Located in Phoenix, the Green menu features local and organic ingredients whenever possible and strives to produce dishes that are both fresh and seasonal. The restaurant is 100% vegan and offers numerous gluten-free selections as well.
El Chorro
El Chorro proves that upscale dining can be sustainable, locally grown and all natural. This restaurant features a huge array of brunch, lunch and dinner selections, as well as happy hour appetizers and melt-in-your-mouth desserts. The eatery is also known for its extensive selection of wine and spirits, including seasonal selections throughout the year. El Chorro is located in Paradise Valley and offers a dining experience that is distinctly Arizona.
In addition to the many tantalizing dining options awaiting you in Paradise Valley, Dr. Geoffrey Leber also offers residents of Paradise Valley and surrounding areas the latest in plastic surgery and non-surgical procedures. Dr. Leber prides himself on providing the most innovative plastic surgery solutions to produce the best possible results for all of his patients. To learn more about Dr. Leber or his practice, contact his office at 480-945-5522.